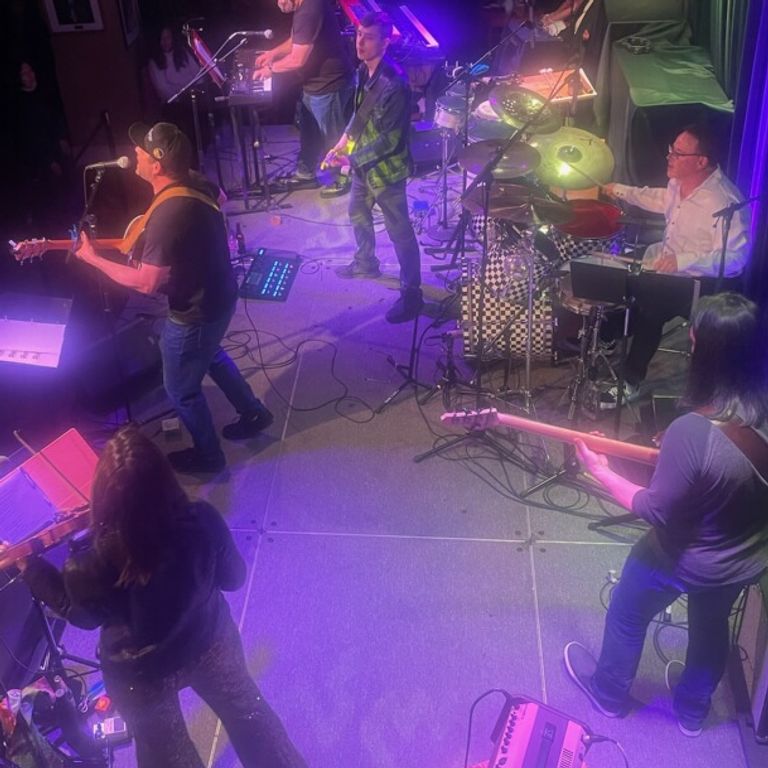 Jerome Madigan and the Whatevers is a cover and original band for hire
Book for private events, concerts and more!
What started out as a group of musicians playing Jerome's originals and "whatever" else turned into a rockin' band with a wide variety of covers including hits from Tom Petty, Fleetwood Mac, John Mayer, Coldplay...and whatever! They have the ability to fit many genres and keep the party going! All the while throwing in many of Jerome's oringinals which have been called "Americana" and "Singer/Songwriter". Look for them around the SF Bay Area and reach out if you are looking for a great band to bring the party to YOU!
The band consists of a group of SUPER talented Bay Area musicians, each seasoned and successful in their own rite. Chris Anthony (drums), Hannah Glass (violin and vocals), Jamie Gaskin (electric guitar and vocals), Thiago Sindra (bass and vocals), Kevin Neuner (keys and tech). More info and bios coming soon for each of these fine folks. 
Friday, Feb 17, 2023 - CLub FOx, Redwood City, CA